Start your
5 WEEK FREE TRIAL today
Get your child ready for back to school – the fun way!
The Reading and Maths Challenge is the perfect way to help your child get ready for back to school!
Take advantage of our special 5 WEEK FREE TRIAL offer and watch your child have fun learning essential early reading and maths skills before school begins in September.
Join over 10 million users worldwide and begin your free trial of Reading Eggs and Mathseeds today!
Reading Eggs (ages 3+)
Hundreds of guided reading lessons and thousands of structured activities
Over 2500 e-books for early readers, many with read aloud options
Learn with fun characters, colourful animations and great songs
Track your child's achievements with detailed progress reports
Includes access to Reading Eggspress, designed for children aged 7-13
Mathseeds (ages 3-6)
120 guided maths lessons and hundreds of interactive activities
Collect golden acorn rewards and hatch exciting pets to enhance motivation
Learn with a cast of fun characters and sing along to great songs to help reinforce key concepts
PLUS! Reading Eggs and Mathseeds can be used on a desktop, iPad or Android device, so your child can learn and play wherever the family goes this summer! Find out more here.
Screenshots from inside Reading Eggs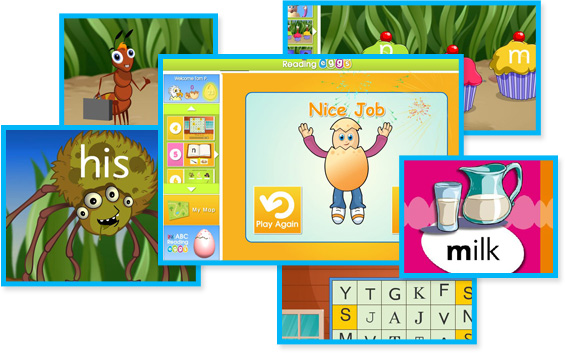 Screenshots from inside Mathseeds