Learn to Read
in 30 Days for FREE!
Try the multi‑award winning online reading programme for ages 2–13.
Reading Eggs makes learning to read easy and fun for young kids — and it really works!
The programme includes one‑on‑one lessons that match your child's ability as well as hundreds of interactive activities, motivating rewards and over 2500 children's e‑books.
Take advantage of our special 30‑day FREE trial offer and see how your child's reading can improve in just weeks!
Your child's reading journey: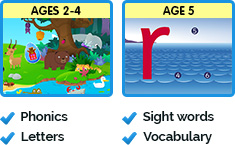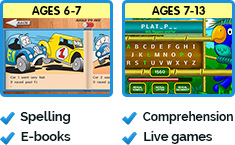 Fast, proven results
Over 91% of parents see an improvement within weeks
Designed to get kids reading fast. First lessons focus on essential phonics skills and sight words
Aligned to the National Curriculum to cover the skills required for school success
Based on scientific research, making it the best choice against other children's apps.