Phonics Games that Kids Love
Reading Eggs is the online learning programme that will teach your child to read using phonics. Register now for your 2 week
FREE

trial!

Reading Eggs is the comprehensive learning programme that makes learning to read fun for kids. Suitable for ages 2–13, Reading Eggs features online phonics activities and games to help your child learn phonics in a fun, interactive and highly supportive way.

Register now for your 2 week FREE trial.
It's fast, easy and obligation‑free!
Why try Reading Eggs for
FREE

?
Uses a systematic phonics method to teach your child to read
Provides detailed assessment reports to help you track your child's progress
Features over 2500 e‑books, many with read aloud options for early readers
Teaches English spelling and pronunciation
Reading Eggs features hundreds of structured lessons and thousands of games and activities to support your child's literacy development in phonics, phonemic awareness, vocabulary, fluency and comprehension – the five keys of reading success.
Actual screenshots from inside Reading Eggs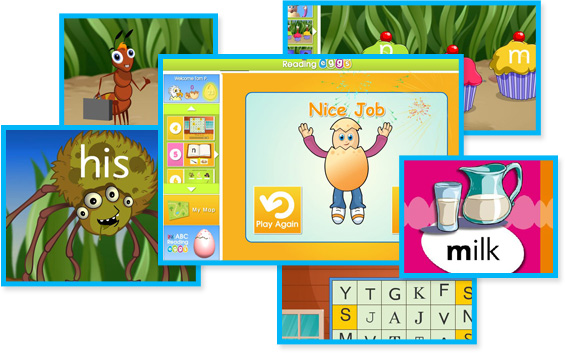 Join more than 10 million users worldwide and start your FREE trial of Reading Eggs now!