Phonics games your child will love
Reading Eggs uses phonics to help your child succeed in their reading. Start your free trial today!
Phonics is a fundamental part of learning to read. Through phonics, children learn to become confident and fluent readers.
Reading Eggs is the comprehensive online reading programme that makes learning to read fun using phonics.
With hundreds of guided lessons and thousands of structured activities, games and e-books, Reading Eggs makes learning to read fun and highly rewarding for children aged 2–13.
Why Reading Eggs?
91% of parents notice an improvement in their child's reading within weeks
Trusted in over 12,000 schools worldwide
Based on solid scientific research and over 30 years' experience
Children earn rewards and certificates to stay motivated to learn
Parents can track their child's progress with detailed progress reports
Enjoy an obligation-free trial and money-back guarantee

Actual screenshots from inside Reading Eggs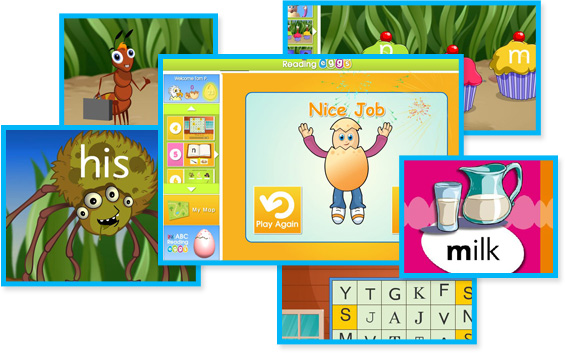 Join over 10 million users worldwide and start your free trial of Reading Eggs today.