Join Reading Eggs Affiliate Program and Help Kids Learn to Read
Get started today with our affiliate program, impact.com!
Are you a blogger with your own website? Or an influencer looking to work with a company that aligns with your values? This is a great opportunity to earn while spreading the word about a trusted brand that has helped 20 million children worldwide learn to read.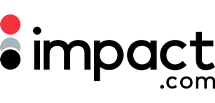 Why partner with Reading Eggs?
Reading Eggs is the multi‑award winning program, based on solid scientific research, that makes learning to read fun, interactive, and highly rewarding for kids aged 2-13. Reading Eggs includes a suite of programs including Mathseeds and Fast Phonics. The program is used by millions of families, from those with toddlers or preschoolers, school children, and homeschoolers.
By partnering with us, you can offer your audience a valuable product that they'll appreciate, and that has lifelong positive impacts for children.
Why you really should join our affiliate program – impact.com
Reading Eggs Affiliate Program, impact.com offers the perfect opportunity to monetize your content and personal brand. As an affiliate partner, you'll earn commission on every sale you generate.
impact.com's marketplace is easy to work with and will help your Reading Eggs partnership with a suite of automation tools. Their advanced tracking capabilities make it easy to monitor your performance. This means they take care of everything, so you'll save time and get paid faster! All while promoting early childhood education.
How do you join?
Ready to join the Reading Eggs Affiliate Program on impact.com? Sign up today and start earning commission for every sale you generate as you promote Reading Eggs to your audience.