The Award‑Winning Reading Program for Homeschoolers
Reading Eggs provides a comprehensive online reading curriculum that fits seamlessly into your homeschool program.
Whether you're a seasoned homeschooler or deciding whether or not to start, Reading Eggs is the perfect solution for home learning.
The comprehensive online reading curriculum is based on solid scientific research, with personalised, one‑on‑one lessons that match your child's ability. Best of all, the program makes learning to read fun and highly motivating for young children, with colourful animations, interactive activities and exciting rewards.
Why your family should choose a trusted homeschool reading program
Reading Eggs was developed by a team of primary educators with over 30 years of experience. The program has been used to teach children how to read at home for over 10 years and has received multiple awards and endorsements from leading homeschool associations.
Suitable for children ages 2⁠–⁠13, Reading Eggs covers the five essential components of reading success: phonics, phonemic awareness, vocabulary, fluency and comprehension.
Placement test matches each child to the perfect level
The self‑paced lessons in Reading Eggs are carefully paced to make sure your child makes good progress. Children complete a placement test at the start of the program, which accurately matches them to the perfect level. There are regular assessment tests to help children retain what they have learned, as well as detailed progress reports that show you exactly how they're improving.
A comprehensive family dashboard lets you view each of your children's learning progress, including how many lessons they've completed, books they've read, their estimated reading age and quiz scores. Parents also get emailed in‑depth reports each time a child has completed a map.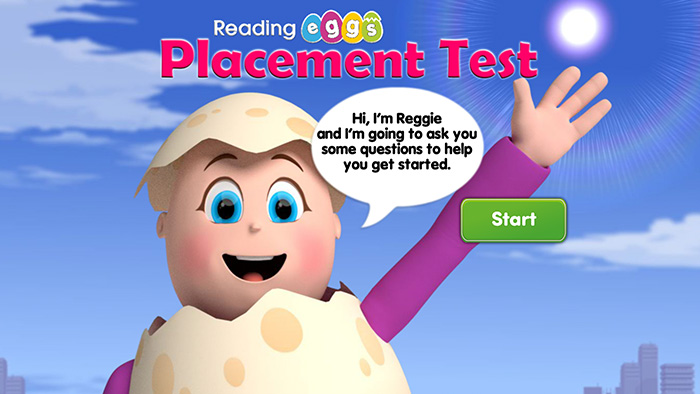 Fun and engaging content that children actually enjoy
The reason why Reading Eggs has become a tremendous hit for homeschoolers is because it makes learning fun and enjoyable for young kids. The program is carefully designed to engage children, build skills fast, and nurture a love of reading from an early age. This is the best way to set them up for lifelong success in reading and learning – turning them into avid readers!
Children love the funny characters, vibrant animations, catchy songs and motivating golden egg rewards. The program includes multiple learning areas that focus on different skills, as well as a variety of activities and books that keep them hooked from the very beginning.
We've received hundreds of testimonials from excited parents, including Amanda and Kelly, who've seen amazing results with Reading Eggs:
Reading Eggs has been a terrific addition to our homeschool. Each of my three kids beg me to let them play and I think that is how Reading Eggs really differs from the others; it is not a chore for them to be using it. My two smallest are now able to recognise words in their own books, and my 7‑year‑old has learned to read fluently solely from Reading Eggs. I will continue to use Reading Eggs for many years to come and cannot recommend it highly enough." –⁠ Amanda B
Read more testimonials from homeschoolers here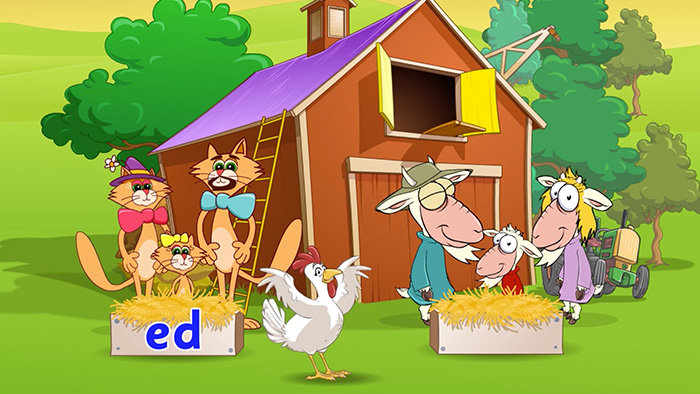 Bonus homeschool resources at your fingertips
Reading Eggs combines interactive online learning with high‑quality offline supplements to ensure children retain what they learn. The family dashboard includes over 500 printable worksheets that correspond with each of the lessons in the program.
The worksheets can be printed and are easy for children to use. Parents can also access helpful lesson ideas and activity suggestions to try at home. This is a great way to support your child's understanding on each concept and skills in a practical, hands on way.
Reading Eggs also includes week‑by‑week program guides for homeschoolers, making it easy for parents to cover and track essential learning outcomes for Reception, Year 1 and Year 2. Each guide provides a 36‑week teaching and learning sequence for Literacy, Mathematics and Science.
What skills can Reading Eggs cover in my homeschool reading program?
Reading Eggs instructs homeschoolers in the five essential components of reading instruction, which include:
Phonemic awareness – children learn the necessary listening skills to become aware that speech is made up of sounds and that these sounds make words, syllables and phonemes.
Phonics – each letter of the alphabet is introduced in its own lesson with a focus on reinforcing letter‑sound relationships and highlighting the alphabetic principle.
Fluency – children develop the rapid word recognition skills essential for reading fluency, including learning to instantly recall crucial sight words that make up 50% of primary level books.
Vocabulary – new words are introduced with visual support to provide context and increase word knowledge and retention.
Comprehension – reading for meaning is the end goal of Reading Eggs. The program includes over 3000 e‑books, each with their own comprehension quiz.
There are four separate reading programs included in a Reading Eggs subscription:
Reading Eggs Junior for ages 2⁠–⁠4
Reading Eggs for ages 3⁠–⁠7
Fast Phonics for ages 5⁠–⁠10
Reading Eggspress for ages 7⁠–⁠13
Key features of the Reading Eggs homeschool reading program
Reading Eggs itself consists of multiple learning areas, including:
The Story Factory – children can write their very own story books and choose full‑colour illustrations to match their story.
My Program – at the completion of a reading lesson children are recommended four e‑books to read that match their reading level.
Key features of the Reading Eggspress homeschool literacy program
Reading Eggspress continues the learning to read journey for older children, helping to further develop their comprehension, spelling, grammar, vocabulary and writing skills. Key features include:
The Stadium – your child can compete against students from around the world or against the computer with four contests that tests skills in spelling, vocabulary, usage and grammar.
English Skills – focuses on common spelling rules, generalisations and strategies using a combination of teaching videos, engaging online activities and games, with printable worksheets and assessment tests. Learn more about English Skills.
The Library – home to over 3000 e‑books, each with their own comprehension quiz.
Reading Eggs Junior – the early learning program for toddlers
A subscription to Reading Eggs includes our comprehensive early learning program for toddlers, Reading Eggs Junior.
Designed for children ages 2⁠–⁠4, the program includes hundreds of fun activities, videos, songs and books which build essential pre‑reading skills. Reading Eggs Junior is ideal for toddlers or children who are not yet ready to start Reading Eggs. Find out more here.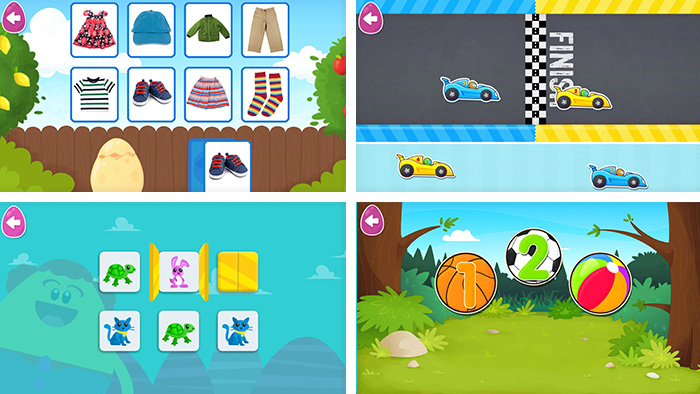 Fast Phonics – fun and fast‑paced synthetic phonics lessons
Fast Phonics is an online synthetic phonics program included free with a Reading Eggs subscription. The program helps children aged 5⁠–⁠10 learn key phonics skills including letter sound recognition, blending and spelling.
Each level is a Mountain Peak covering one set of letters with more than 20 exciting activities. Playful characters, including a fun Yeti avatar, and exciting upgrades, collectable gems and Yeti coins, make Fast Phonics fast fun each step of the way. Find out more here.
What homeschool parents have to say
"My son has been using Reading Eggs for more than a year now, and he loves the reward system (golden eggs). My favourite part of the program is the initial assessment test that generated his reading age based on the results. Since I'm a homeschooling mum, I love when I can track his progress. I shared the app with another homeschooling mum, and she said after a few weeks her daughter was reading. We love this app and will continue using it." –⁠ Mrs Gregory
"My 7-year-old is being homeschooled this year. He loves studying! This program he uses as his reward for finishing schoolwork. He totally loves it! It's not just fun but it's really educational. My 10-year-old daughter goes to school and is using Reading Eggs to help with reading. She's dyslexic and she said (and her reading teacher agreed) that it really helps her. I love seeing kids enjoying learning. My son also loves reading but maths, not so. Our program has Mathseeds and it seems like he really enjoys it." –⁠ Anna
"All my children (oldest right now is 11 and youngest is 4) have used Reading Eggs and Mathseeds as their first homeschooling curriculum. It captures their attention and brings the information to them at their level. I love the follow-up worksheets that are in the bonus section of the family dashboard and the breakdown explanations for each lesson number." –⁠ Shelley A
"I want to thank you for developing this app. My son is in Prep and is currently having difficulty reading. He loves the app and already got through one [Fast Phonics] Peak today and he was making amazing progress with his reading. He also has autism (high-functioning) so learning in this way really works for him. Visual, step by step, no need to communicate etc. As a mother (and a teacher), thank you from the bottom of my heart. This will also be the most wonderful way to assist my son with developing his reading through this next six-week lockdown, as I imagine we will be going into remote learning from home again." –⁠ Kristina
"In these difficult times, needing to homeschool my child, I just wanted to say thank you. We've been subscribed to Reading Eggs for years and as such, it's been nice to approach homeschooling with confidence. I initially searched far and wide for homeschooling resources but nothing else compares. I rely more on the Reading Eggs and Mathseeds program than I do the work sent home from school to keep my child learning. Not only is it an optimal and exceptional program for education, it motivates my child to complete his work from school so he can get onto Reading Eggs and Mathseeds app. He loves it and so do I. He follows these lessons everyday with the corresponding activity sheets available…Thank you for making this program a high-quality platform for learning. Thank you for making it affordable month by month. And thank you for making it enticing and entertaining to children. You couldn't have done better." –⁠ Catherine
"I just wanted to compliment the Reading Eggs team on an excellent educational platform! Our son is 4 and with the current global crisis has been unable to go to Kindy. I've experienced a range of emotions but mostly guilt because I feel he is missing out on the early foundations of education. Since using the app (started in early April) he is reading at an estimated 5.25 year old level. He absolutely loves Reading Eggs, it is something we can do together or on his own. Along with his vocabulary, his confidence has improved and speech is more articulated. He is stimulated and eager to learn so he can earn his "critters" and certificates. He sounds out words in books and has passed all of the quizzes with a 100% score. Thank you for creating such a fantastic app for our kids. Particularly during this challenging time, I can rest assured he is steadily progressing and preparing for school next year." –⁠ Elise & Blake
"Reading Eggs has been the best purchase for our homeschool this year. Our 8-year-old dyslexic son loves and learns from this visually exciting program. It has helped his reading and also his writing as he has started his own ' Reading Eggs ' story book! He draws his own map, creates characters for each level, and writes a story for each one. Amazing!" –⁠ Edyth N
"Hi there, I wanted to let you know that I am a homeschooling parent and I absolutely love your program. My son has advanced so much in his reading in the last few weeks since we have started using Reading Eggs and he absolutely loves it! Thank you for your great program." –⁠ Sharee
"Dear Reading Eggs team, thank you for a wonderful program. My children love it! They can't get enough. I'm impressed with the report you just emailed me. Nice touch – especially helpful for homeschoolers. I will add it to my records. Thanks again." –⁠ The Clarkes
"The price is incredible for the amount of content that you get and is honestly the best homeschool investment I have ever made." –⁠ Schelly
"My homeschooled kids love to do the lessons and for the first time I feel like my second grader is finally making progress in phonics." –⁠ Vanessa
Still not convinced? Claim your FREE 30‑day trial of Reading Eggs or read more testimonials from homeschoolers.