Eggy Numbers to 100

Learn the skills for maths success with Eggy Numbers to 100
Eggy Numbers to 100 is a fun and motivational app for the iPad and iPhone that teaches children aged 5–8 the mathematical skills they need.
With 6 highly interactive games, children develop fundamental number skills including counting, estimation, addition, subtraction and multiples. Each game features its own unique setting and game play that make learning about numbers enjoyable for young children.
Using the 'tap' and 'touch and drag' functionality of the iPad and iPhone, children pop balloons to practise addition, draw dot-to-dots to order numbers, zap space bugs to learn about multiples, plus many more fun activities.
Each activity has either 2 or 3 levels to complete which increase in difficulty to ensure children make progress. There are also 15 mashies to unlock – cute characters that children earn when completing activities.
Key Features
Suitable for ages 5–8
6 highly interactive games
2 or 3 difficulty levels for each activity
Children learn counting, estimation, addition, subtraction and multiples
Choose from 3 accents – UK, US and Australian
Available for iOS devices.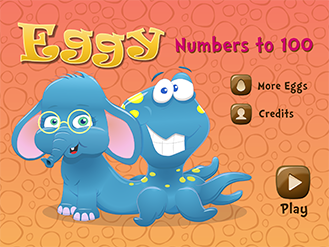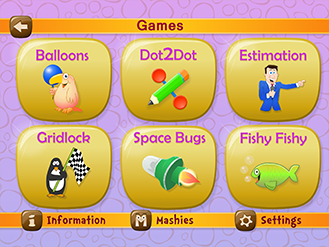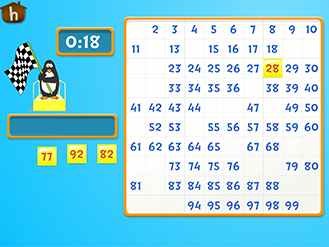 Definitely the best app I have purchased for my daughter...So helpful and she has so much fun! - Google User Review
If you have any questions about Eggy Numbers to 100, please email us at apps@readingeggs.com.
Other apps you might like: