Eggy Word SNAP
Develop visual word recall and vocabulary with Eggy Word SNAP!
When learning to read, vocabulary development is essential for children to achieve reading fluency and develop their comprehension skills. Eggy Word SNAP is a fun and motivational flashcard app for the iPad where children aged 3+ develop reading skills and visual recall of 180 key words.
With 9 decks of virtual flashcards, Eggy Word SNAP includes a variety of play modes, including Flashcards, Single Player and Multiplayer – where up to 4 players can play each other. Children have fun developing their vocabulary by matching words to words, pictures and audio.
Each deck of cards cover essential vocabulary words for 9 topics: Short-vowel words, Long vowel words, Home, Animals, Transport, Fruit and vegetables, the Beach, Castles and Pirates. Your child will love learning new words with Snappy the Crocodile as their guide and being rewarded for their efforts with 54 golden eggs and 18 critters to earn.
Key Features
Suitable for children aged 3+
Learn 180 key words.
Covers 9 topics.
3 difficulties to choose from.
Multiplayer allows up to 4 players to compete.
Develops visual recall, reading and listening skills.
Fun rewards to earn include 54 golden eggs and 18 critters to hatch.
Choose from 3 accents – Australian, UK and US
Available for iOS devices.
Eggy Word SNAP is brought to you by the makers of Reading Eggs – a team of educators with more than 25 years of experience in early childhood education.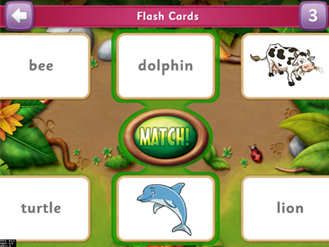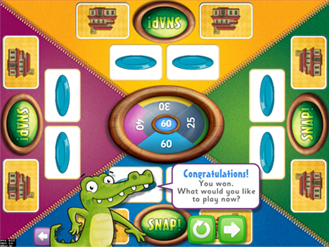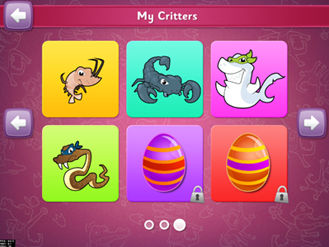 Definitely the best app I have purchased for my daughter...So helpful and she has so much fun! - Google User Review
If you have any questions about Eggy Word SNAP, please email us at apps@readingeggs.com.
Other apps you might like: