Eggy Words
Where Children Learn Sight Words
The Eggy Words – Sight Words app will help your child recognise and learn the essential sight words that make up a large part of everyday reading. They will do this while playing a fun game that will keep them engaged for many hours. Eggy Words is compatible with iPad, iPhone and Android devices.
There is a free version, Eggy 100, which contains the first 100 sight words or you can purchase the full version, Eggy 250, which contains the top 250 sight words your child will need to learn. Both apps are available to download on iTunes, Google Play and Amazon.
*Not supported on Thompson Tablet
Key Features
Children are learning and having fun on the go!
Up to 250 sight words to keep your child engaged.
App includes US, UK and Australian accents. You choose your preference!
Suitable for children aged 3+.
Available for iOS, Android and Kindle devices.
Eggy 100 and Eggy 250 are brought to you by the makers of Reading Eggs – a team of educators with more than 25 years of experience in early childhood education.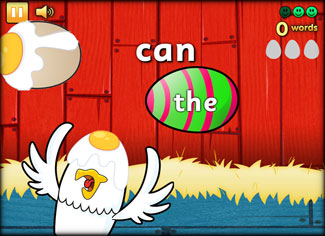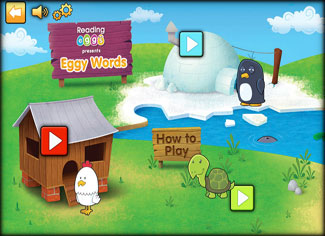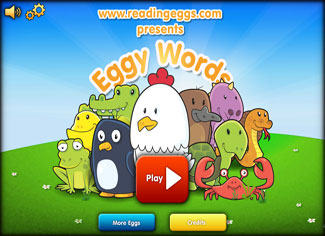 Definitely the best app I have purchased for my daughter...So helpful and she has so much fun! - Google User Review
If you have any questions about Eggy Words, please email us at apps@readingeggs.com.
Other apps you might like: