Join the 10‑week
Reading Eggs & Mathseeds
Summer Catch‑Up Programme
Now!
10‑week summer programme for reading and maths + yearly subscription to Reading Eggs & Mathseeds for only
£54.99* RRP £83.99 – SAVE 34%
Already a member? Login here
Keep your child's reading and maths on track this summer with the Reading Eggs & Mathseeds Online Summer Catch‑Up Programme!
The step‑by‑step programme will help young learners keep on track with the lessons from the year they have completed and be prepared for the year ahead. It is suitable for years 1–4 and it's a highly effective and fun way to keep learning and engaged over the summer.
Save a massive 34% when you sign up today and gain access for up to FOUR children! Each child can complete the 10‑week Reading Eggs & Mathseeds Summer Catch‑Up programme by following our weekly emails and resources. Each will also receive 12 months' access to our five learning programmes: Reading Eggs, Reading Eggs Junior, Fast Phonics, Reading Eggspress, and Mathseeds.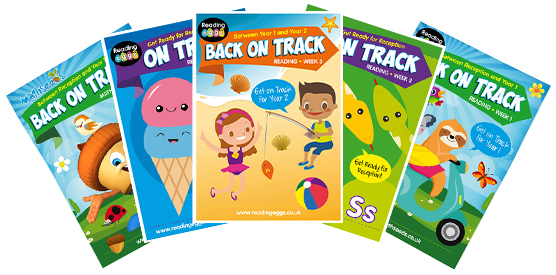 Have a child starting Reception in September? If so, our Reading Eggs Get Ready for Big School Programme is for you! Find out more here.
Why join the 10‑week summer learning programme?
Maintain the lessons and skills from the year that has passed
Keep kids on track and well prepared for their new year level
You'll be emailed a printable booklet each week filled with activity sheets, an incentive chart, skills overview, and certificate, making it easy to keep your children on track
The online learning programmes are full of fun activities and exciting rewards, which make learning feel like a game! Turn down time into positive screen time.
Why your family will love Reading Eggs & Mathseeds
Guided lessons are easy to follow and match your child's individual ability
Songs, animations and rewards make learning fun and highly motivating
Progress reports let you track your child's growth
Printable certificates celebrate achievement
Tablet and desktop compatible.