Back to Articles
Learning from Home
Taking your first step into the world of home learning can feel daunting at first, especially in addition to COVID‑19 stress and uncertainty. But with the surge of quality digital learning technology like Reading Eggs, there's so much support out there for parents and homeschoolers who aren't sure where to start.
Setting up a home learning routine for your little ones may take a bit of trial and error – but it doesn't need to be stressful. Try these simple tips below to get your new homeschooling routine off to a blazing start.
Explore hundreds of online home learning resources for free
Gain access to hundreds of online reading and maths lessons, interactive learning games, live reports, 500+ worksheets and more to support your child's learning at home.
Learning from Home Tips for Parents
1. Establish a routine
Stick to a reasonable bedtime during the week and an early wake‑up in the morning.
Make sure your child has breakfast and gets dressed each day before starting their online learning.
2. Communicate
Talk to your child each morning about what they are going to do that day. This is a good opportunity to clear up any queries they might have and make sure they have the correct resources.
At the end of the day, encourage your child to tell you what they have been learning. Some children may feel a little bit isolated and may gain some reassurance from talking through things.
Keep in contact with your child's teacher. Email them any issues or questions that may arise and find out what their expectations are of your child.
3. Set up a good workspace for your child
Create a designated space for your child to work in. Make sure there is a table and a comfortable chair to sit on. Ensure that it is a safe space, with adequate light and ventilation, quiet, free from distractions and has access to the resources your child may need.
4. Encourage regular breaks
Monitor how much time your child is spending online. Encourage frequent breaks and the opportunity for your child to have some physical recreation. Encourage some outside time if possible so they can walk, run, play and let off steam.
Allow regular breaks for healthy snacks and lunch. Some parents and children may find it easier to stick to the school's breaktime schedule.
Some parents may find it helpful to pack morning tea and lunch as if their child was physically going to school. This ensures their child has healthy snacks and saves time preparing lunch, particularly if parents are working from home.
5. Encourage social interaction
Some children may find the concept of social distancing scary and isolating. Talk through these fears with your child and encourage video chats with their school friends when appropriate. However, set rules and expectations about the use of social media interactions at this time.
Learning from home? Download FREE home learning resources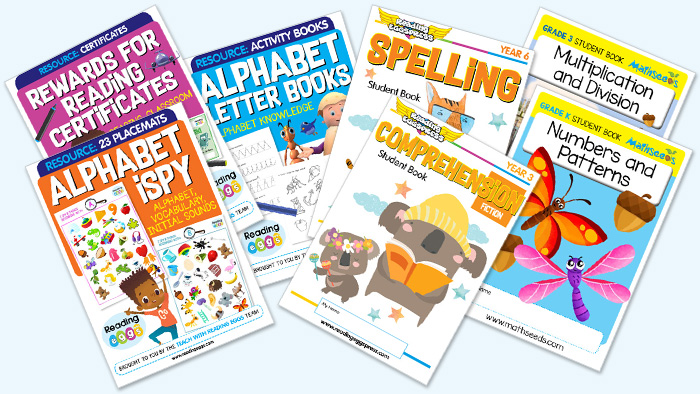 Download a range of free home learning resources designed by experienced educators to support your family during the COVID‑19 outbreak. Your child can practise their alphabet, spelling, comprehension, handwriting, reading and mathematics skills with complete workbooks, activity sheets and more. Search by year level, subject area and focus skill.
40 Home Learning Ideas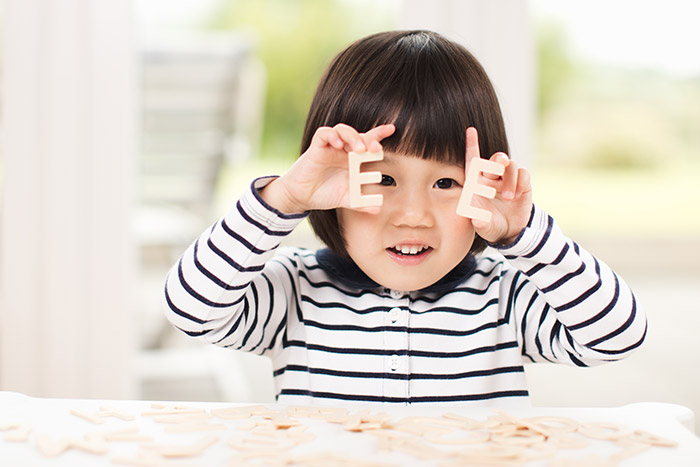 Plan your dream home or bedroom. Design the different areas.
Draw around some 3D objects. Can your family figure out what they are?
Bake a simple cake or some cookies. Measure all the ingredients carefully.
Create some tessellating patterns (patterns of shapes that fit together without any gaps).
Learn how to write your name in Morse Code.
Make a new zoo enclosure using blocks, playdough or cardboard. Draw a plan of your model.
Cut out some pages from a magazine. Write a story about them.
See who can build the strongest and tallest tower from a pack of playing cards or paper and sticky tape.
Count all the windows in your house. How many are open?
Collect 15 leaves and order them according to size or area.
Make and fly paper planes. Measure the distance of each throw.
Write a letter to a family member or friend you haven't seen for a while.
Draw around your hands and feet on some squared paper. Count the total area.
Plan your favourite meal and write a menu.
Design and make your own board game.
Get some crayons and do some bark rubbings outside. Cut them up and turn them into pictures.
Make your own pet rock using paint and scraps of wool.
Look in the yard for some bugs. Draw or take pictures to create a bug catalogue.
Design and make a poster to encourage people to wash their hands properly.
Learn how to say your name in sign language.
Find out how to say hello and goodbye in some different languages.
Weigh five toys and order them from heaviest to lightest.
Learn your favourite poem and perform it to your family.
Create a scavenger hunt around your home. Write clues.
Perform a song or play for your family.
Look for a list of things in the home that start with each letter of the alphabet.
Find some old photographs and make a collage.
Organise all your books into alphabetical order, by title or author.
Write a list of things you are grateful for.
Interview your friends or family members and create a newspaper or magazine article about them.
Write your life story so far.
Build an indoor obstacle course, or one outside if you have space.
Create and complete a circuit‑training course.
Try some family karaoke to your favourite songs.
Find the volume of some different sized stones by dropping them into water and recording how the water level rises. Put the stones in order according to volume.
Play a memory game. Put 10 items on a tray then cover them up. How many can you remember?
Count how many shoes are in your home. Who has the most? Who wears the biggest shoes? Find a way to record the answers.
Find how many times you can fold a square piece of paper.
Design a new uniform for your favourite team, or for your school.
Think of six dance moves and number them 1–6. Perform the move on the roll of a dice.
Home learning testimonials
"I just wanted to compliment the Reading Eggs team on an excellent educational platform! Our son is 4 and with the current global crisis has been unable to go to Kindy. I've experienced a range of emotions but mostly guilt because I feel he is missing out on the early foundations of education. Since using the app (started in early April) he is reading at an estimated 5.25‑year‑old level. He absolutely loves Reading Eggs, it is something we can do together or on his own. Along with his vocabulary, his confidence has improved and speech is more articulated. He is stimulated and eager to learn so he can earn his "critters" and certificates. He sounds out words in books and has passed all of the quizzes with a 100% score. Thank you for creating such a fantastic app for our kids. Particularly during this challenging time, I can rest assured he is steadily progressing and preparing for school next year." – Elise & Blake
"In these difficult times, needing to homeschool my child, I just wanted to say thank you. We've been subscribed to Reading Eggs for years and as such, it's been nice to approach homeschooling with confidence. I initially searched far and wide for homeschooling resources but nothing else compares. I rely more on the Reading Eggs and Mathseeds programme than I do the work sent home from school to keep my child learning. Not only is it an optimal and exceptional programme for education, it motivates my child to complete his work from school so he can get onto Reading Eggs and Mathseeds app. He loves it and so do I. He follows these lessons everyday with the corresponding activity sheets available…Thank you for making this programme a high-quality platform for learning. Thank you for making it affordable month by month. And thank you for making it enticing and entertaining to children. You couldn't have done better." – Catherine
Explore hundreds of online home learning resources for free
Gain access to hundreds of online reading and maths lessons, interactive learning games, live reports, 500+ worksheets and more to support your child's learning at home.
---