If you're looking for a way to keep your children learning over the summer, look no further!
Below we've provided our best selection of free summer learning resources to make sure your little ones don't fall behind in essential reading and maths skills.
When it comes to the summer learning slide – the academic loss children suffer over the summer break – reading and maths are the biggest concerns for parents and educators. Studies show that learning loss in these two key areas can have a snowball effect as students experience subsequent loss each year. That's why it's crucial to find reliable, engaging, and easy‑to‑use learning resources at home during the summer months.
The resources provided below can be downloaded as PDFs and printed at your convenience. Best of all, they've been created by experienced primary educators to make sure your children are learning the skills they need for school success.
Try hundreds of summer learning resources and activities FREE with Reading Eggs!
Designed for ages 2‑13, Reading Eggs has hundreds of self‑paced lessons, fun games, lovable characters and exciting rewards for your child to enjoy this summer. Avoid the summer reading slide with over 3000 e‑books in the Reading Eggs online library.
Free Trial
Summer Learning Resources (Free PDFs)
Find many more free learning resources here
Why it's important to find the best summer learning resources
After COVID‑19 disruptions affected students around the globe, at-home learning resources came to the rescue. Programmes like Reading Eggs and Mathseeds not only supplement students' learning during the school year, but also enable a seamless transition into the summer months, where children can continue learning in an engaging yet playful way.
So as the school year comes to a close, it's more important than ever to seek out trusted, high‑quality summer learning resources to combat the dramatic disruption in traditional schooling caused by COVID‑19, in addition to the age‑old summer slide.
Summer learning resources – what to consider
Regardless of the platform chosen, parents who are looking for quality online programmes for their children should consider Slavin's QUAIT model of effective classroom practice which looks at these four main factors:
Quality of instruction – lessons are organised and interesting.

Appropriate levels of instruction – lessons fit the student's current knowledge level.

Incentive – students want to engage with the platform.

Time – how long it takes them to complete the course.
Online programmes like Reading Eggs and Mathseeds should also allow parents to get involved, encouraging them to cheer on their children and celebrate their successes. With lessons taking the pressure off of parents to teach their children, they can relax and do what they do best – support and encourage their child's achievements.
Learning through play
With hundreds of fun summer learning resources and exciting activities for kids to enjoy, both Reading Eggs and Mathseeds encourage vital learning through play. Free Trial
According to the CER, "education is the pathway to the American Dream. Done right, it provides all students with an equal opportunity to participate in the future." That's why it's so important to find quality summer learning resources that make learning not just educational but fun too.
Through our work developing the online learning resource Reading Eggs and its partner program Mathseeds, we've completed extensive research on how children learn and how best to engage them at home. While some children learn best through a kinaesthetic approach, others learn through song and verbal‑linguistic approaches – the common denominator being that children learn best through play. If the information is presented in an engaging way with fun games to keep them motivated, children are more likely to hold onto key concepts and continue with their studies.
High quality online programmes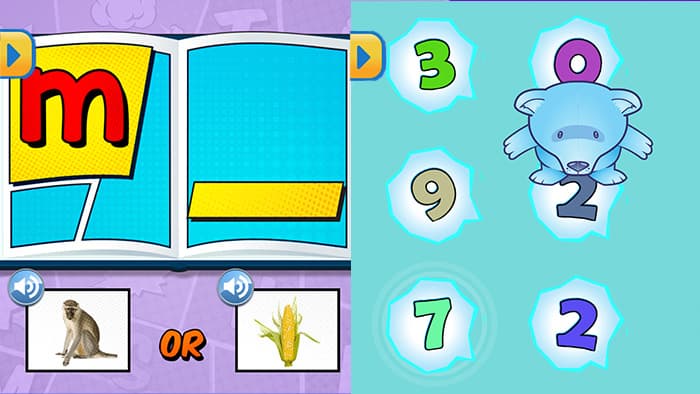 Check out hundreds of free summer learning resources with a free trial of Reading Eggs and Mathseeds, the multi‑award winning learning programmes for ages 2⁠–⁠13. Free Trial
To successfully continue educating children throughout the summer, parents are looking for high‑quality online programmes that combine traditional ways of learning with the demands and expectations of 21st‑century students. Today's world is far more information‑rich and fast‑paced. As a result of this digital‑first climate, children can't just learn to read anymore, they must also learn how to interpret, connect with, and use their new‑found digital literacy skills. By approaching these concepts in a way that encourages play, children become more engaged with the material and actually look forward to participating in lessons rather than pushing back against a "boring" activity.
Avoiding the summer slide
According to Harris Cooper's 1996 study, children could lose around 20% of their gains in reading and 30% of their gains in maths during summer break. Parents can combat this with just 15 minutes a day of an engaging online programme, which is enough to help keep children actively learning while avoiding the summer slide. They'll go back to school with more confidence in their abilities while still enjoying their summer months – it's a win‑win!
One key reason for the success of online learning is that students are able to go at their own pace, revisiting or accelerating through concepts as needed. In Reading Eggs and Mathseeds, we put an emphasis on colourful graphics and high‑quality animations to help hold students' attention, and we have carefully constructed the programme to easily match children's learning levels from ages two through 13. Our goal is to make the lessons highly motivational and rewarding so students are not only engaged with the material, but also maintained comprehension. As everyone learns differently, it's especially important to find a learning tool that fits each child's unique approach.
Set your children up for success
Let's invest in our children's futures. Through the power of technology, we are able to invest in our children's futures and continue educating and setting them up for future success. With resources that offer playful respite from traditional learning, families are able to continue to boost their children's education throughout the summer months, keeping them on track for the coming school year.
Read more about how Reading Eggs helped students improve their reading skills during the COVID‑19 school shutdowns.
Looking for more inspiration for summer learning? Try these virtual summer camp ideas.
Try out hundreds of high‑quality summer learning resources with a free trial of Reading Eggs and Mathseeds!
From hundreds of one‑on‑one reading and maths lessons to exciting activities and over 3000 e‑books, both multi‑award winning learning programmes have a variety of summer learning resources for your child to explore! Children love the colourful characters, fun games and exciting rewards, which motivate them to complete more lessons, and you'll love watching their confidence grow!